Competent, Quality Consulting and Solutions:
The Virtual Business Brokerage Provides it's brokers with all the tools needed to faclitate business. If you want to change your life and have a business background you can become a VBB. Learn why this industry is one of the best kept secrets. The best part is there is room for tens of thousands of new brokers who can make 100k or more a year. Virtual provides a great marketing platform that consists of time saving processes
to save our brokers time.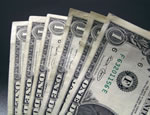 At Virtual Business Brokers - You Get Your Monies Worth!
We are here to help buyers and sellers navigate this very complex process. We assure people considering a purchase or sale of any kind of business, that our intermediaries know the process well.
Our founder and his team of seasond professional business people know what is needed for success. The founder started in business in 1974 and remains in business today. We
know how to create a win - win situation. The fact is VBB provides the best chance for a broker to make money, unlike other brokerages at Virtual you keep much more of your commission when you sell a business.
At Virtual we recomend that all people investigate all the options to see the differences betwen companies ( at virtual we offer the least expensive opportunity ), all brokers are members of the ABBA. Virtual brokers are held to the highest standards in the business brokering industry.
The best part is Virtual provides it's brokers with listings to sell and buyers looking to buy them all for one very low fee, you don't have to quit your job or pay fifty thousand dollars like some of our competitors charge, these are just a very few of the reasons becoming a Virtual Business Broker
Read our entire site and you'll see why we are the only real choice!